Electric Vehicle Charging
Charge your car, as well as your home with your solar power system.
Electric vehicle charging is an exciting element of renewable energy evolution. As well as taking a detour on petrol and lessening your impact on the planet, you can now use the full potential of your solar panel system to transform your home into a vehicle charging station.
Electric vehicles are advancing by the day, so it's important to install a charging system that works now and in the future.
At Wanaka Solar, we want to offer an EV charger that will integrate with your solar system. The WallBox Pulsar has the ability to charge your car from excess solar energy. Meaning you will pull less from the grid to charge your car. A much smarter way to charge.
Pre wiring new builds
If you are building new. You might not know if you will be getting an electric car or not.
But it does pay to get the wiring done in case you do. Contact us below for help with this.
Or tell your electrician to get in touch and we can talk them through whats needed.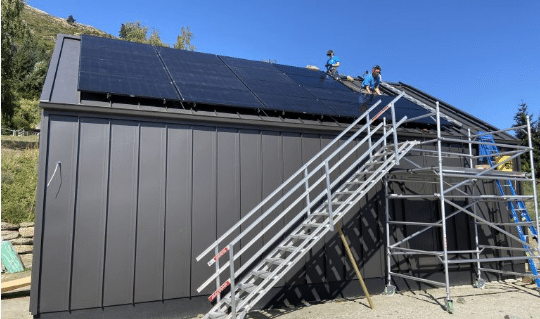 Fill in the form below and one of our designers will be in touch within 48 hours, to discuss how we can help you with your electric vehicle.